Archive for September, 2019
Club member Chris Borgen (right) has received his second Paul Harris Fellow pin. A Paul Harris Fellow is awarded to Rotarians that donate $1,000 to the Rotary Foundation. Congratulations Chris on your second award!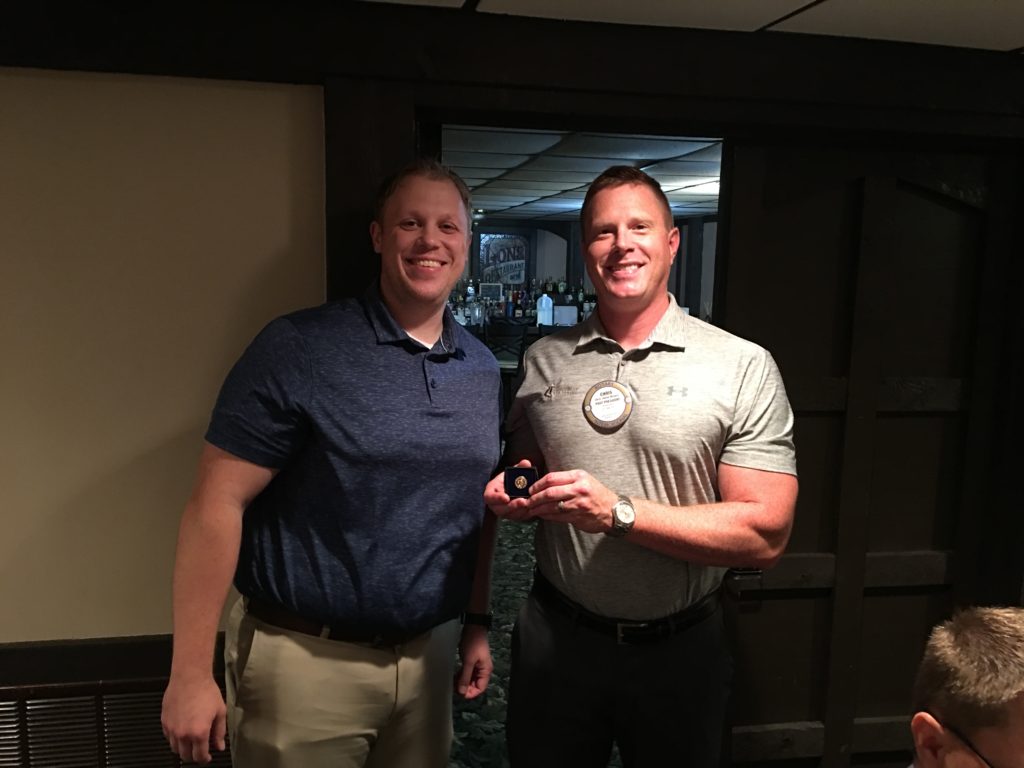 The club held its 10th annual 3rd grade dictionary project on September 13, 2019. Each 3rd grader from TRF area schools received their very own dictionary. Thanks all who volunteered their time. Special thanks to Philip McKenzie for organizing the project 10 years in a row! A fine example of "Service Above Self"!